Low stress training is a technique used by growers to manipulate their plant growth. Some do this because of limitations on space or power, and others do this because of the incredible yields that it can encourage. To learn more about the low stress training technique and how to apply it, keep reading.
The low stress training technique (LST) is a method by which you can manipulate your marijuana plants to yield more and to grow the direction that you want them to. This technique has been used by many growers to produce enormous yields in what would otherwise be considered extremely tight space. Even if you aren't tight on space, you can still use the low stress technique to encourage your plant to grow more, luscious buds.
Low stress is exactly what it suggests, meaning that there really isn't any cutting, chopping or pruning involved. In fact, no wounds should be created on the plant in the process of low stress training. This is an extremely safe and efficient (in terms of both money and power) way to grow marijuana.
Here's a guide on exactly how it works and how to use it in your grow room!
Why does low stress training work?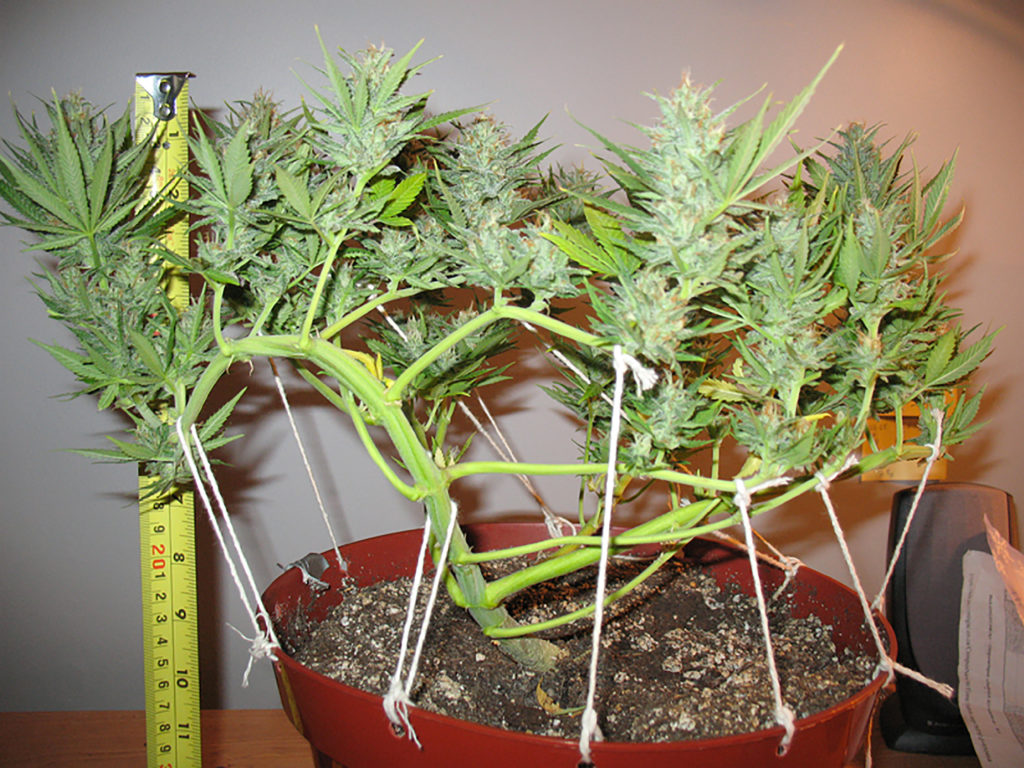 So how does this whole thing work? By tying the stems so that they are essentially pointing downwards instead of upwards, you give the whole plant more light exposure and better light distribution. Beyond that, low stress training causes a chemical reaction in your marijuana plant that literally forces more colas.
As you can imagine, by tying down the middle (tallest) stem of your marijuana plant, you give the leaves and stems on lower branches much more exposure to light. In doing so, the top cola does not lose anything and actually, this cola uses a lot of unnecessary energy anyway.
As you can imagine, the process of doing this encourages the other shoots to catch up. Instead of a tall, lanky, plant, a more lateral growth is encouraged.
The most magical part of this process is that when you bend a shoot down and tie it down with cable ties, you effectively trick the mind of your plant. It thinks that it has lost that shoot entirely, and produces a hormone that grows other shoots. This is how plants grown under LST develop so many colas, and despite being shorter plants, produce enormous yields.
How to do LST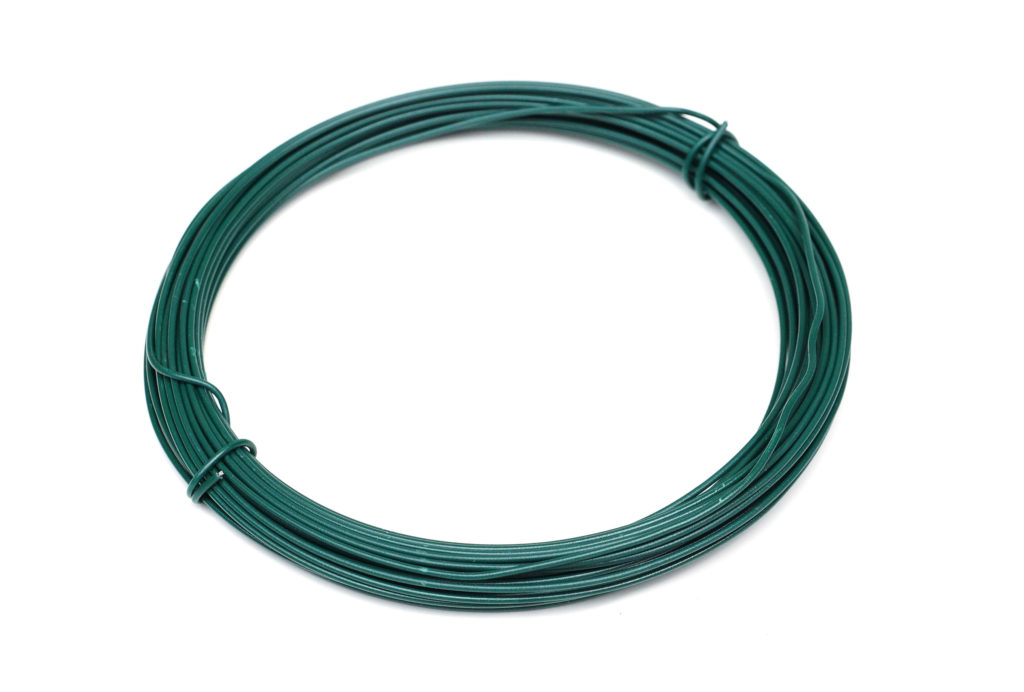 Okay! So now you know a little bit about the science behind low stress training and you're ready to get to it!
To begin your low stress training, you will need to prepare yourself with a few basic items:
Netting
Cable ties or coated wire – don't use anything too abrasive or that will cause the plant wounds, as this is detrimental to plant growth!
Wire cutters
Getting the job done is really simple. The most important part is to avoid causing too much damage in the process of causing stress. There shouldn't be any breaks or any wounds on the plant itself.
Use the cable ties or coated wire to secure any stems – secure them anywhere!
Tie the cable to the pot the plant is in or to the ground using paperweights, or to anything else in the room. Don't allow them to point directly to the light.
If your plants are getting too wide, you can bend the stems around the plant.
If your plants are getting too tall, you can just bend them downwards.
The low stress training technique essentially gives you complete control over the size and shape of your marijuana plant.
It's important to keep in mind that after you do some bending of the top stem, the plant can take a couple of days to recover.
If the stress is a little higher than it was meant to be, you'll notice a little bit of growth retardation. However, there's nothing to fear as they will return to their usual growth rate quickly. If you've done everything as gently as possible, it's likely the stress won't cause any changes to the growth pattern and rate of your plant.
You will be surprised by how many colas can develop if you expose the shoots to light and air. The shoots are usually hidden by leaves, but the low stress training technique maximizes the amount of buds that end up developing. Be careful not to overly stress out your plant. Other than that, this method is easy and free, and you will be pleased with the results!