Imagine that the cannabis world loved you so much that they named a strain of this beautiful herb after you. There are many that have made it to this honourable list. From musicians to activists to comedians, there are strains named after all kinds of marijuana lovers. Keep reading to find out all about the famous people you've been smoking.
Wouldn't it be the most badass thing if a cannabis strain were named after you? We think you've achieved the coolest celebrity status if there are people in the world holding a joint with your name on it. While most of us reading (and writing) this will only ever dream of that day, there are many who are already holding that holy grail.
Apparently, geneticists don't discriminate when it comes to that "field" of work. You can be a musician, an activist or even a sportsperson. If you love the herb and let the whole world know about it, someone will eventually name a strain after you. Here is the cannabis hall of fame, all of those who have the honour of having strains named after them.
1. Snoop Dogg
Surprise, surprise! Snoop Dogg is the first one on the list. Well, he is arguably the most famous stoner in the world right now. This man has been arrested in Sweden on the suspicion of smoking cannabis, has sung about smoking weed every day and even has his own fancy cannabis label "Leafs by Snoop" (one of the strains he sells is Northern Lights!). He earned it. The Snoop Dogg OG and Snoop's Dream both owe their names to Mr Snoop Dogg.
2. Blue Ivy Carter
Ahh, apparently you don't actually have to do something special to have a strain of weed named after you. You just have to be born to pop music's most iconic couple. Blue Ivy is the daughter of Beyoncé and Jay Z – and only 6 years old. She's the youngest one on our list and was the inspiration for hybrid strain Blue Ivy. Does she like this strain? Guess we'll find out in a couple of years!
3. Tiger Woods
This golfer apparently ain't afraid to get high. Tiger Woods, the world's most famous golfer and world champion loves to get on the herb. The police and media made that very clear after announcing to the world that he was high on THC at the time of his DUI arrest.
As much as marijuana might not make you a terrible driver, it's still not something we recommend! But this golfer's infamy earned him his very own strain, Tiger Woods.
4. Ed Rosenthal
This man is a cannabis grower and marijuana activist who made a huge difference in the legalization movement in the USA. He was convicted many times for his involvement in marijuana, but like a true stoner, always found a way out. After becoming good friends with Dutch breeders, he rightfully had a strain named after him.
5. Barack Obama
One of the reasons the USA loved Barack Obama so much was for his affinity towards the herb. He admitted on several occasions that he didn't mind blazing up once in a while and didn't oppose states legalizing, despite the federal standpoint. In honour of the first black president of the USA, Obama Kush was born, which is a cross between Afghani and OG Kush.
Maybe that's what Malia was smoking at Lollapalooza?
6. Michka Seelinger-Chatelain
This woman has been fighting for freedom to use plants for over 40 years, publishing books in both French and English. And unsurprisingly, she has a love for cannabis. She's written books all about using cannabis and growing cannabis and became the very good friend of Dutch breeders, Sensi Seeds. Sensi named a strain in honour of her work in the field of cannabis, called Michka.
7. Jack Herer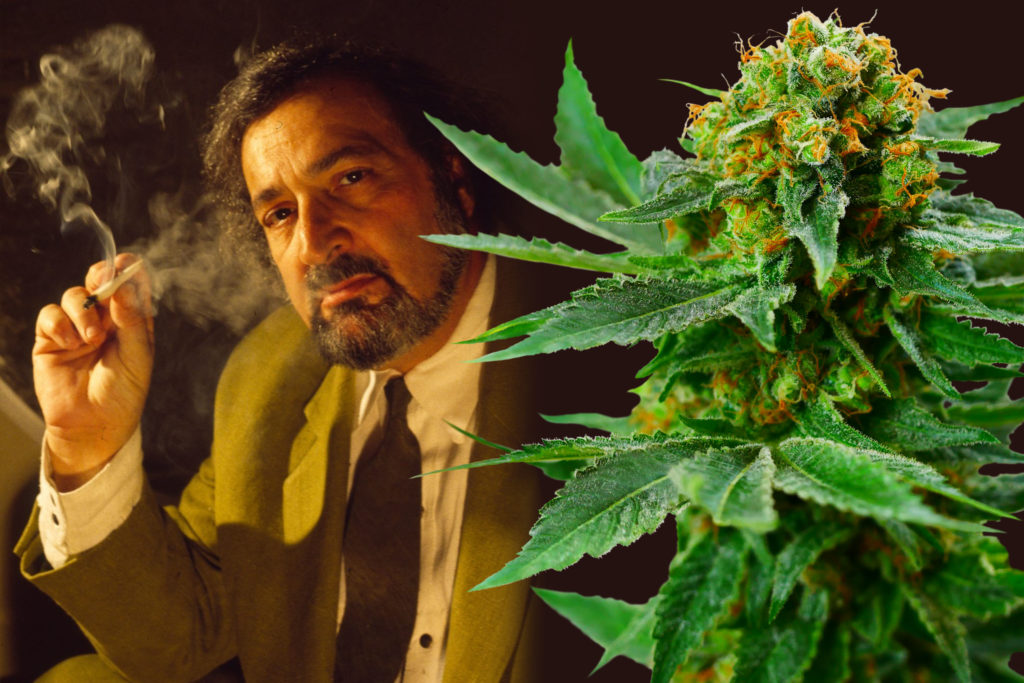 Jack Herer is one of the most popular sativa strains in the USA and is named after one of the most influential activists. He is most popular for a book he published in 1985 titled The Emperor Wears No Clothes. Even though the movement has come is far in the USA, this book is still hugely influential in the fight to decriminalize.
Because Sensi Seeds likes to get people high at the same time as educating the public on important figures, they are the creators of this strain. Jack Herer went on to be the parent of many other strains of marijuana for its wonderful genetic profile.
At Weed Seed Shop, we sell Jack Herer's "cousin", Jock Horror.
8. Tommy Chong
If it weren't for Tommy Chong, what would stoners watch while high at 2 am on a Tuesday morning? Yes, this man is one half of the famous Cheech and Chong couple that every stoner knows and loves. Haven't seen the movie Up in Smoke? You should at least watch the trailer, that shit is still hilarious.
Tommy Chong is an actor, comedian, musician and of course, cannabis activist. This man has a birth right to have a strain of cannabis named after him, and that's why there's people in the USA smoking the Chong Star.
9. Margaret Cho
While we're talking about comedians, famous actress and comedian Margaret Cho even has her own strain namesake. She is a cannabis entrepreneur in her own right, launching her own line of OG Kush strain. For that, breeders in the Bay Area of California dedicated the Margaret Cho-G strain!
10. Howard Marks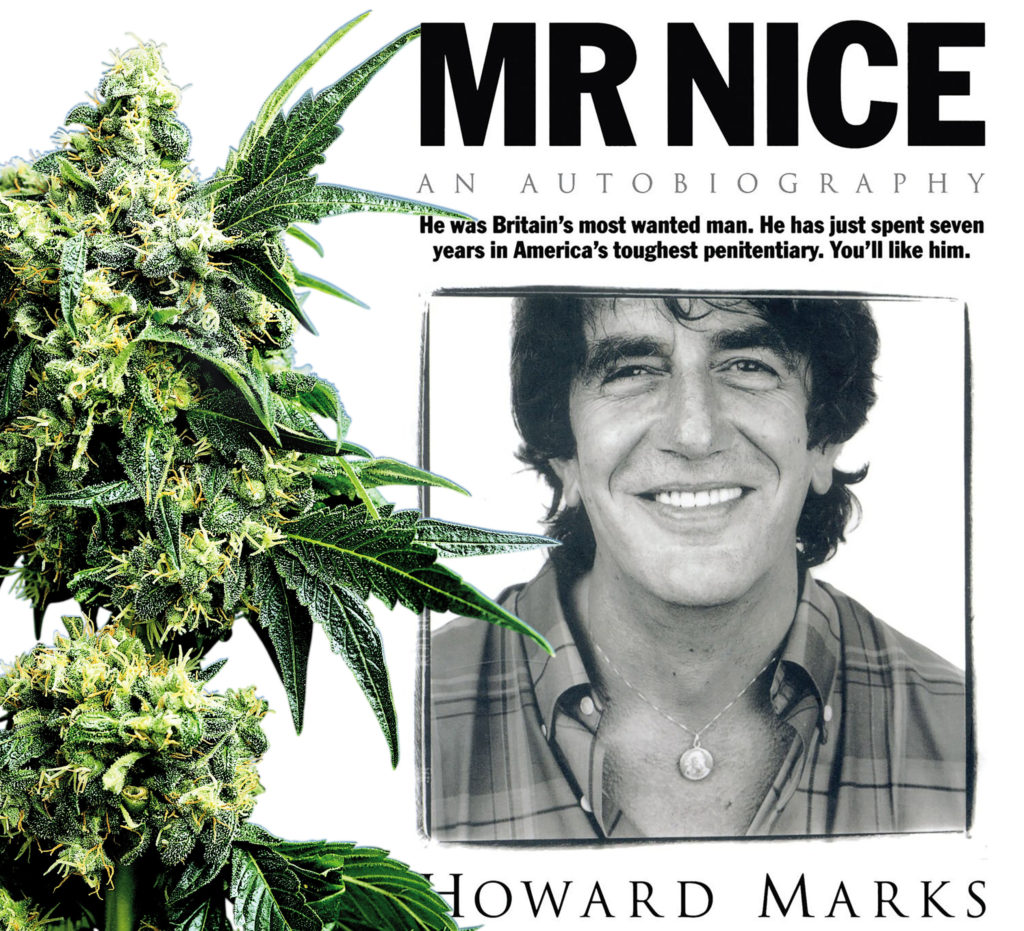 Howard Marks is the writer of the book, Mr. Nice. It is his own personal autobiography about turning from an Oxford graduate into one of the biggest cannabis smugglers of the new age. He spent time in federal prison for his crimes, and his book is a best seller. Unfortunately, Howard Marks passed away in 2016, but not before Sensi Seeds gave him props by naming a strain in his honour called… Mr. Nice.
11. Michael Phelps
Does everybody remember this American Olympic swimmer who got mauled by the media because of a single photograph of him smoking a bong? It's so comforting to know that an 18-gold medal Olympic swimmer also loves to smoke pot. It makes achieving great things ever more possible for the rest of us. For that, there is a strain called the Michael Phelps OG. This strain carries some of the lovely OG Kush genetics.
12. Stevie Wonder
Who doesn't like to smoke a little bit and then hang out listening to the relaxing tunes of Stevie Wonder? Arguably one of the greatest musicians of our time, this guy knows a lot about chilling out. The hybrid strain called Stevie Wonder was created in Colorado, and is a cross-breed of several strains, which Trainwreck is one of!
13. Eagle Bill Amato
Eagle Bill Amato was otherwise known as Frank William Wood. This man belonged to the Cherokee tribes of North America, and was a medicine man specifically for marijuana. He was famous for making the vaporizer a more popular way to consume, especially for medical marijuana patients. Sensi Seeds is the creator of yet another strain in honour of a cannabis activist, calling it Eagle Bill.
Wouldn't it be fun to sit around sampling strains of all the celebs that you love? Well, it might be worth it to take a break every now and then and get productive. The longer you spend on the couch sampling weed strains, the less chance there will ever be a weed strain named after you!