Bringing marijuana into the bedroom is a great way to enhance any relationship, and there is a variety of products to suit every need. The sex industry and the cannabis industry have joined forces to bring some of the wackiest sex products out there. Here's a list of the top 5 cannabis sex products on the market.
Perhaps you're a bit of a jealous partner, and aren't really into threesomes. But that's okay – because this special kind of threesome involves bringing Mary Jane into the bedroom. The cannabis industry has just about branched out to every other industry in the market, and the sex industry is no exception. The variety of cannabis sex products is growing, and they are great additions to the bedroom.
These sex products are designed to add a new flavour to both the weed experience and the sexual experience. And they make great gifts for marijuana enthusiasts and sex enthusiasts alike. We've put together the top five cannabis sex products for you to enhance life in the bedroom.
1. Sexxpot
Sexxpot is the official strain of weed that was genetically designed for the purpose of being the invisible third wheel in the bedroom. It was designed by Karyn Wagner, a cannabis entrepreneur who was inspired by both her love for marijuana and her love for sex. This strain is designed to release the inhibitions of the user and increase sensitivity in the body.
Interestingly, Karyn Wagner decided to go for a genetic makeup that results in a lower THC percentage than most strains available on the market. She says that getting too stoned before sex can backfire on both men and women, leaving them both too tired for sex. So this sensual strain sits at 14% THC and is sometimes even coined as the natural Viagra for women.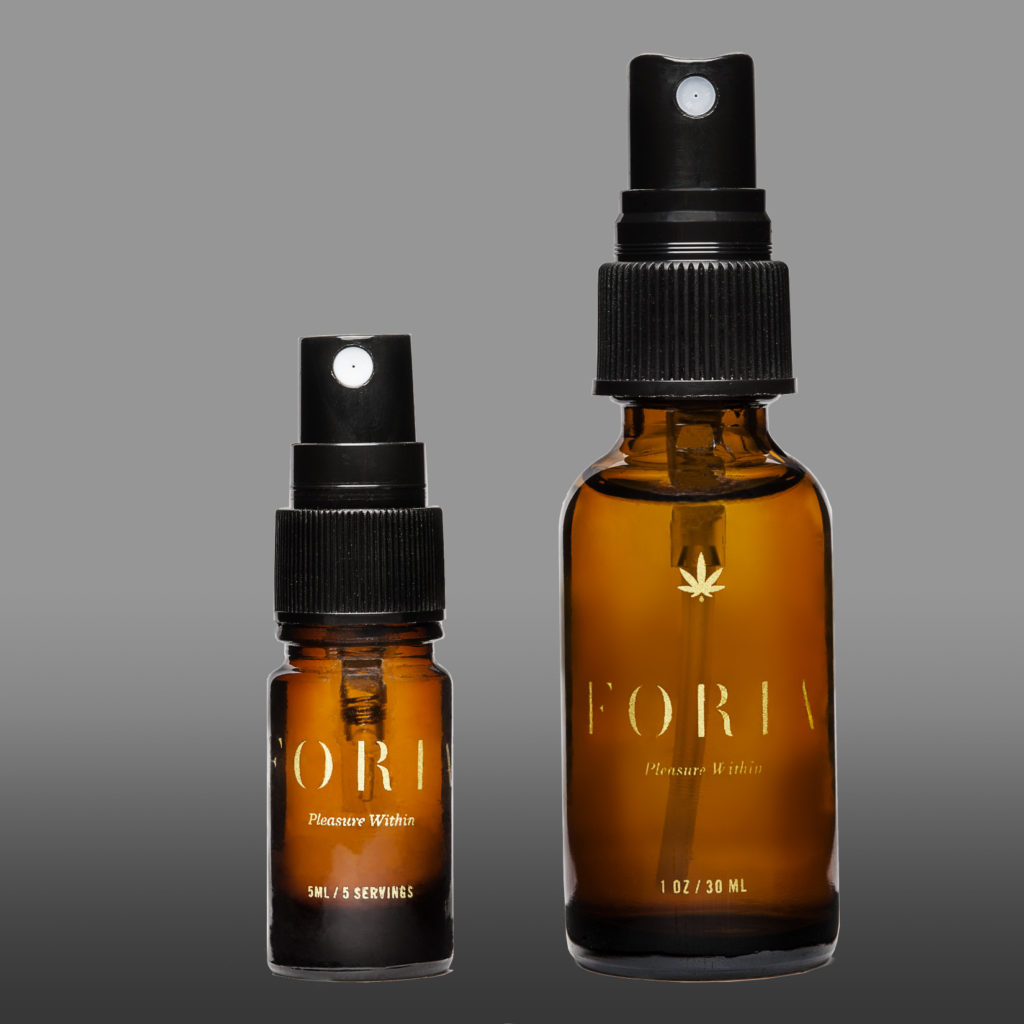 2. Foria Cannabis Lubricant
The Foria Cannabis Lubricant is probably the most popular marijuana product in the sex industry. As the name suggests, it is a lubricant made with cannabis. It is specially designed for women, because as the lubricant makes contact with the body, it effectively gets the vagina high! It's used by spraying directly on the nether region about an hour before sex, and waiting for your bits to start feeling the effects.
It has been recommended for women who have trouble relaxing into the sexual experience or have difficulty reaching orgasm. Of course, spraying cannabis on your genitals doesn't mean you're going to get a head high, too. But it does mean that your vagina will feel like it's relaxing on a beach somewhere, waiting to get it on. Foria are the makers of other very intimate cannabis products, including cannabis tampons!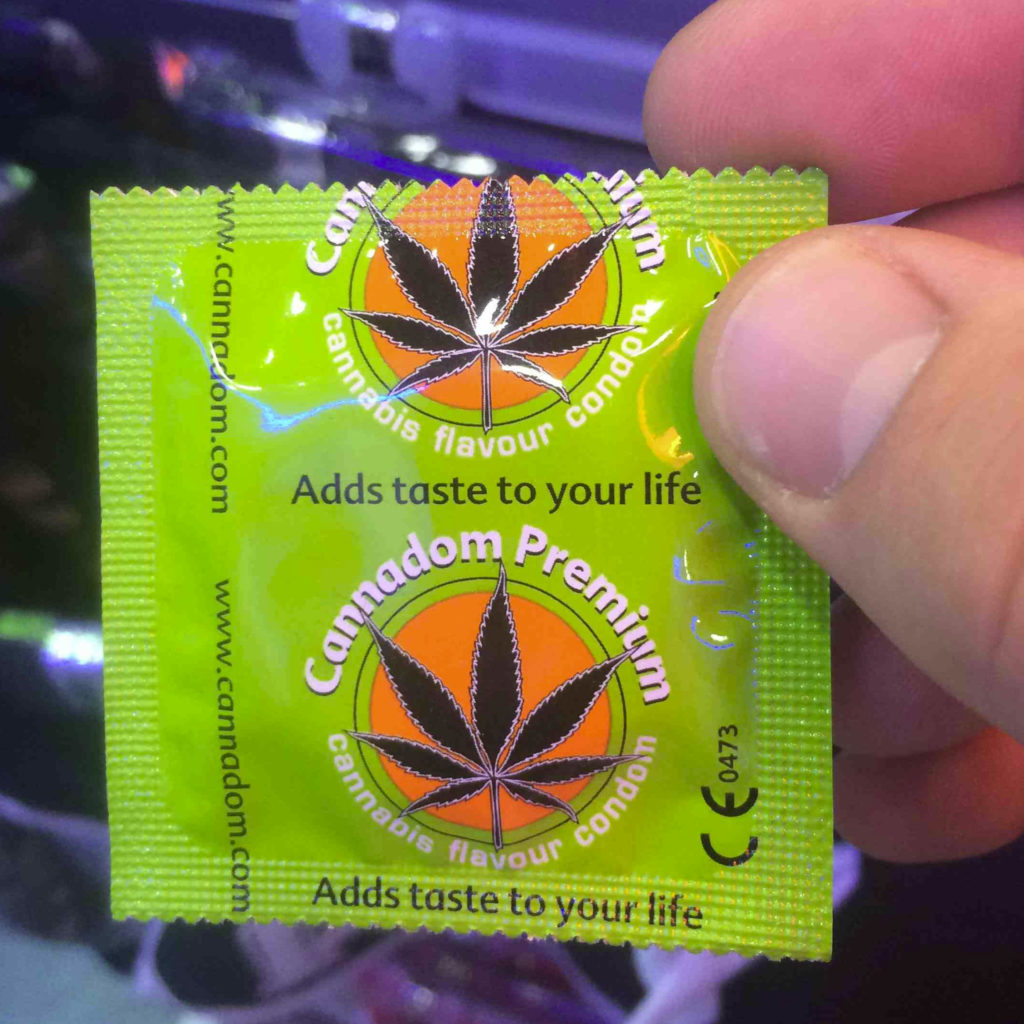 3. Cannadom
This cannabis product deceived some people when it first came out on the market as the first cannabis flavoured condom. The misconception lies in the fact that Cannadom condoms are actually completely THC free. They do, however, have the wonderful flavour of weed, for those that would prefer to taste Mary Jane over banana or strawberries.
It's nice to see that the marijuana industry is also encouraging safe sex – especially among young people who have to look for creative ways to enjoy marijuana. So for couples who aren't that big on getting high, but sure do love the smell, this is the product for you!
4. Ganja Vibes
This vibrator has been popularly called the second best thing to real sex. The vibrator itself doesn't have marijuana in it – but the design is what brings all the pleasure. The Ganja Vibes Mary Jane Vibrator is shaped like a marijuana leave, and gives an internal massage unmatched by other vibrators. The range of speeds on this device is enormous, to suit all kinds of needs.
The Ganja Vibes also comes with a pleasure egg and some cannabis lubricant for those girls who like to play alone!
5. The Peter Piper Pecker Puffer Glass Pipe/Dildo
This sex product just about takes the prize for creativity – it is both a pipe and a dildo at the same time. The could be extremely exciting for some and extremely unusual for others, but it definitely brings some versatility to the bedroom. For some, this could be the kind of toy you keep for private occasions rather than using with a partner. It allows you to smoke a bowl before getting into some personal hand time.
Otherwise, this special contraption has two ends, so that if it's being used with a partner, someone can be getting off while the other smokes a pipe. Yes boys (and girls of course), you can literally smoke a pipe out of your girl's vagina. What will they come up with next!?