When winter starts approaching, all the excitement and rush of the summertime can quickly get drained out of you. Suddenly, the prospect of spending a whole weekend camping on the beach is lost. Night time drinks no longer seem exciting. What's left to do when it's sub-zero and the sun goes down at 5pm? Well, cosy up in front of Netflix with the perfect strain, of course!
Winter is quickly approaching, a time for hibernation, medication and relaxation. If the summer has been busy, don't lament over the next cold season. Take it as a chance to unwind, go back into yourself and re-energize after the festive summertime. And this should go without saying: it's better with cannabis.
Ok, so we're all victims of the winter blues. Especially if you find yourself in one of the colder, snowier European climates. But we have a very special medicine for that called Netflix and chillum. They are a great pair indeed. We hope you've been working hard all summer to grow and harvest that fantastic weed for you to enjoy over the winter!
If you haven't been, that's fine too, because coffee shops in Barcelona and Amsterdam are usually stocked with some of Europe's finest. So, get out and find yourself one of the perfect strains that we recommend for you to use on your Netflix bender this winter. Pair yourself up with some good, wholesome and hearty food, and you'll find yourself in for the perfect treat.
Hash warms the heart, weed cools the mind
Did you notice that smoking weed can sometimes make you feel cold? Remember that for the winter months. You might be better off taking edibles, smoking hashish or dabbing! Ingesting cannabis in these ways is more likely to warm your blood and create warming sensations in the body.
If you've been growing your own weed, make some hash out of it to enjoy in the winter time. Notice the way that hash makes you feel kind of hot immediately after smoking it.
10 best strains for your Netflix bender
So not only are we looking for strains that relax you into the winter mood and send away any feelings of sadness or depression. We are also looking for strains that pair up perfectly with a movie – the best thing to do on a cold, snowy night. Enjoy trying out our best strains this winter!
1. Lemon Haze
It's easy to feel drowsy and unmotivated in the winter. Lemon Haze is the perfect strain to make you feel more uplifted an energetic due to its sativa properties. Plus, the flavours of lemon work so well with a cup of tea and the perfect comedy flick!
The high from Lemon Haze is quite long lasting, definitely enough to get you through a movie! Combine with anything by Dave Chappelle, or the hilarious but also mildly depressing BoJack Horseman.
2. K-Train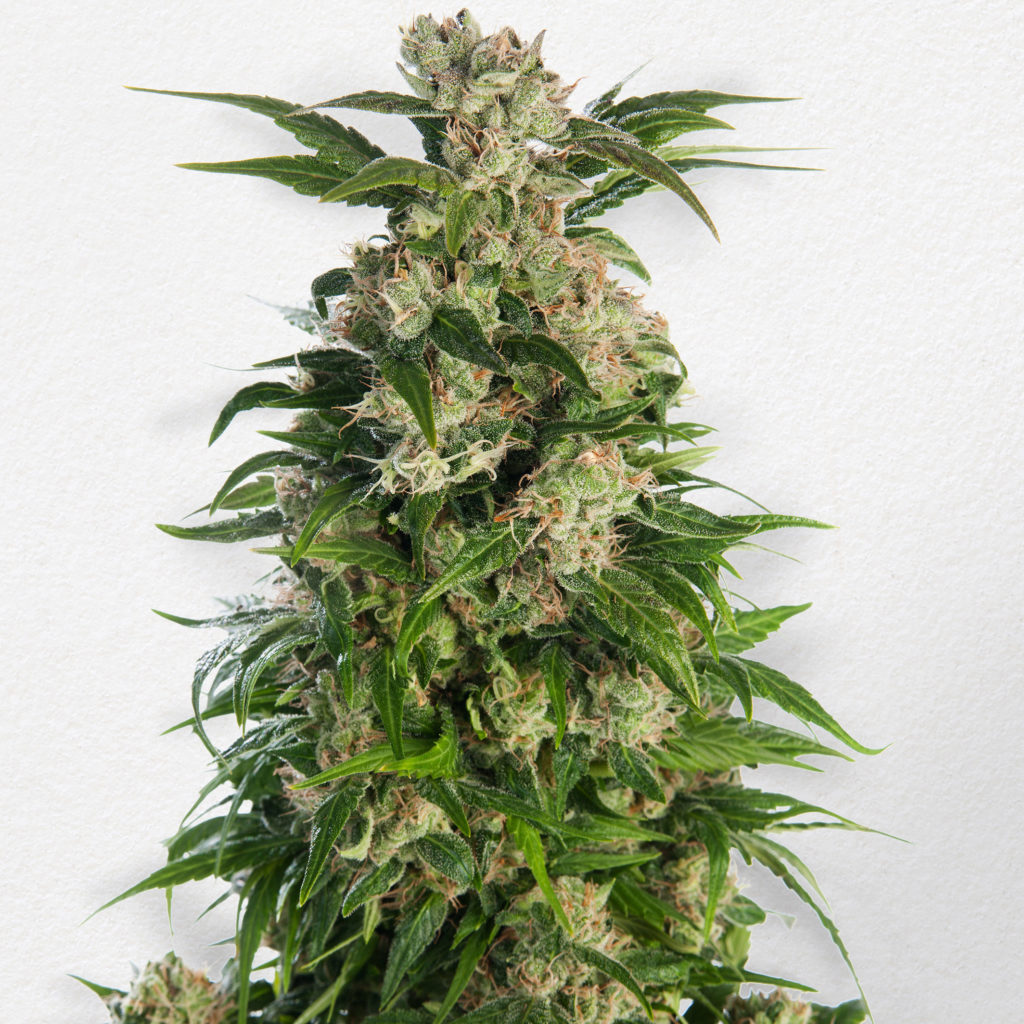 The K-Train is the offspring of OG Kush and Trainwreck. So you can expect two perfect qualities from this strain: a heavy muscle relaxant and a very lucid cerebral experience. A good quality movie or series that sparks the creative side of you is perfectly accompanied by the K-Train.
K-Train is a potent strain sometimes used to treat stress and depression, so it's the perfect way to unwind and ease yourself into a more relaxing winter mood. Sit back and relax with a long sesh of The Good Place, or reminisce about those good old 90s with Friends.
3. Amnesia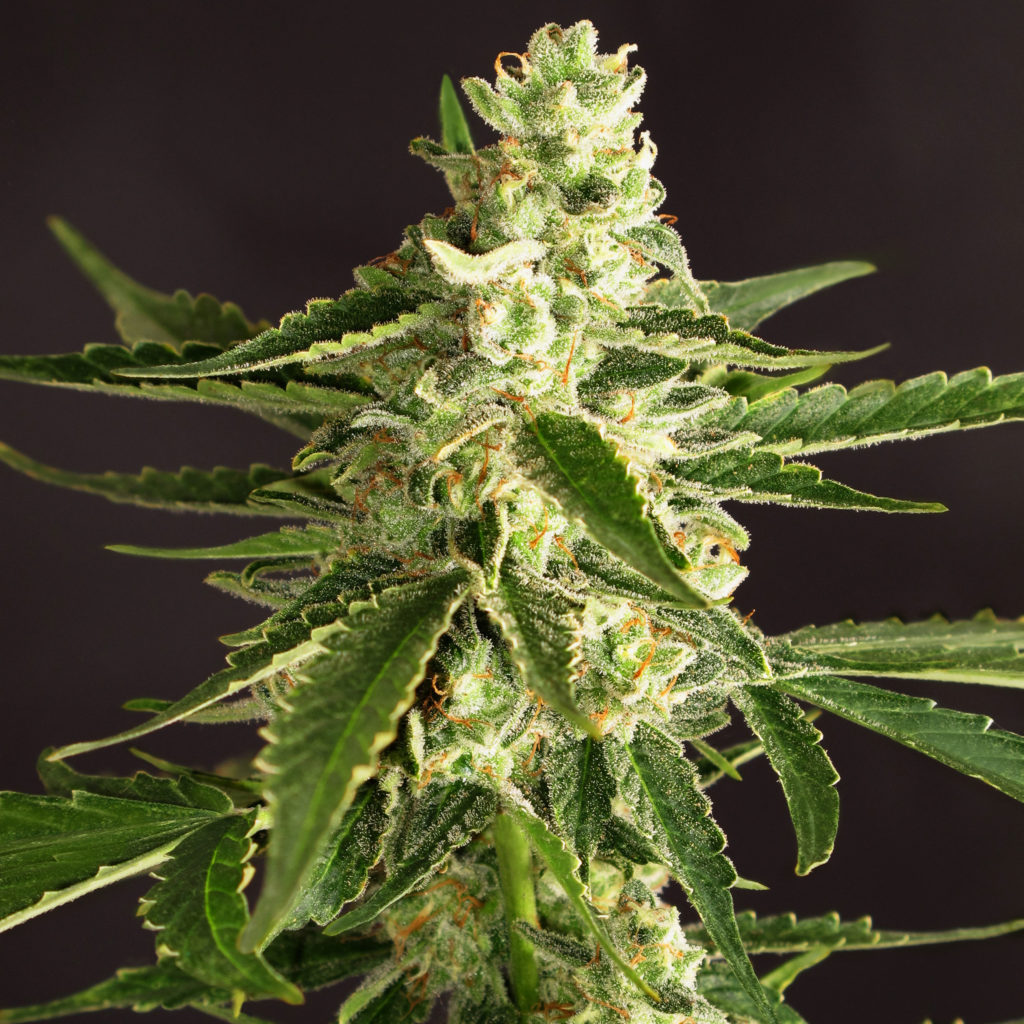 Amnesia: the perfect strain for mood disorders. Feeling a bit flat or uninspired because of the snow outside? Never mind because there are activities for the indoors too – like smoking weed and enjoying Netflix, of course. Happiness and relaxation are among the tell-tale signs that you're smoking Amnesia.
However, beware with Amnesia. It has that name for a reason. The sativa qualities make it potent and psychotropic, so pick a very trippy movie, like Trainspotting or the super weird Happy!.
4. Laughing Buddha
We all need a little bit of Laughing Buddha in our lives, especially in a long, cold winter. This strain won the High Times Cannabis Cup in 2003. It is a sativa strain, bringing the user to that happy, bubbly and giggly kind of place. You'll definitely find the Laughing Buddha inside this nugget of weed.
Pick a comedy from Netflix to enjoy with this strain, and watch as the laughs and giggles ooze so easily from inside of your belly! Ideal to combine with The Standups, or Ali Wong's Baby Cobra (if you haven't seen it: go watch it now and thank us later).
5. Chronic
The effects of Chronic certainly are, as the name suggests, chronic. The woody and herbal smell of this strain is what characterizes it from the rest. But beware, if you haven't grown it well or have picked up a sub-par bag of it, the smell is not so strong.
This hybrid strain gives the user a more uplifted, happy and relaxed feeling. Relax into the couch with your loved one and something light to watch on TV. Can't go wrong with Arrested Development or Rick & Morty!
6. Alice in Wonderland
Oh yes, this is the perfect strain for letting things get a little bit weird. Alice in Wonderland is a strong sativa strain, perfect for those creative moments.
Open up your mind with a visual movie or documentary while you are using Alice in Wonderland. Enjoy the focused yet laid back feeling that this strain can elicit.
Soak up the beauty of the world with the docuseries Planet Earth, or anything by Wes Anderson, like The Darjeeling Limited.
7. OG Kush
We recommend this strain for just about anything, and a Netflix bender is no exception! How can stress or winter blues survive in the face of the OG? It simply doesn't. So, don't let cloudy skies get in the way of you enjoying the simple pleasures of life.
While you're drowning in euphoric glory, enjoy a paranormal horror movie. OG Kush ensures you won't be afraid and you'll enjoy the trippy visual experience! Binge American Horror Story, or go for the slapstick horror series Ash vs. Evil Dead.
8. Afghan
Afghan is one of those pure indica strains that relaxes your body and mind so much, you can't help but enter a state of meditativeness. For some people it's enough just to smoke Afghan and relax. But what happens when you pair this with one of those super unique drama flicks such as Mr Nobody or Eternal Sunshine of the Spotless Mind? Well, the entire philosophical world opens up to you!
9. Blue Dream
Smoking Blue Dream is something like entering a very tantalizing and relaxing dream scene. It drops you off there so gently, it might take you time to even realize that you are there.
The euphoric calm is unmatched, sure to warm you from the inside out. Pair this up with a feel-good movie or something totally arthouse that you've never seen before. Recommendations: Up (admit it, it's not just for kids), Frank, or Blue is the Warmest Color are excellent pairings.
10. Hawaii Maui Waui
Okay, if all else fails and you're really hating the winter time, why not smoke some Hawaii Maui Waui and just pretend you're in the tropics soaking up the sun? Heck, you can even pick a movie that's set in Hawaii and make believe that you're the main character. There's nothing wrong with exciting your imagination this winter to escape the winter blues. Forgetting Sarah Marshall is hilarious, and Punch-Drunk-Love is lovely as well!
Any pairings we missed? Let us know!