Christmas is a time to celebrate with smiles and laughter. And what makes people smile more than food and cannabis? If you'd rather get festive with weed than with alcohol this year, try a couple of our cannabis edible recipes this Christmas.
So you really want to get into the holiday spirit this year! Well, there's no better way to entertain your guests this holiday season than to serve up something deliciously cannabis-infused. Perhaps you even want to throw a cannabis-themed Christmas party (complete with cannabis-themed gifts of course) this year.
Well, even if you just want to put something together for the brave hearted, we have some inspiring Christmas recipes for you. And of course, each one contains the added goodness of cannabis.
Best cannabis strains for Christmas
Before I go ahead bombarding you with delicious recipes for Christmas, let me make some strain recommendations. If you want to keep it strictly Christmas themed, then you can also be very selective about which strains you choose.
Northern Lights is sure to get Santa Claus and the North Pole running into your kitchen. The flavour of earthy pine is also sure to get everybody's taste buds well-adjusted to the Christmas season. This strain is perfect for sweet recipes.
Jock Horror also carries all the flavoursome goods for Christmas, with sweet berry flavours. Plus, this sativa strain will get everybody's happy juices flowing. You never know: everybody might end up on the floor with the giggles.
To stay in tune with a cold Christmas, try using Ice in your recipes this year. It looks like a snowy kind of bud and has a deliciously floral taste and scent to it. The earthy notes will fit in well with Christmas cuisine, and this strain is well known for inducing a relaxed and euphoric feeling.
1. Cannabis Marshmellows
What a great place to start – with cannabis-infused marshmallows. These definitely won't be for toasting on the fire, but are a great addition to hot chocolates or as a treat next to a slice of cake. You'll be amazed how easy it is to make marshmallows and how much of a hit they'll be at your Christmas party.
Start by infusing some ghee with your favourite, Christmas appropriate strain of weed. They can be as strong or as gentle as you like, so be creative with the amount of weed you want to infuse in your ghee. Infusing your ghee is as simple as using a double boiler method to boil your buds for a couple of hours. For this recipe, you will only need 2 tablespoons of ghee. However, if you want to double up on mellows, you can use double ingredients.
The rest of the ingredients:
2 tablespoons of gelatin
1 cup cold water
2 cups granulated sugar
1 teaspoon vanilla extract
And of course, 2 tablespoons of cannabis infused ghee
You will also need a metal mixing bowl, saucepan, a whisk, a spatula, a cookie cutter and a cutting board.
The method:
Soak the gelatine in half a cup of water. In the saucepan, use the other half a cup of water to dissolve the 2 cups of granulated sugar. When the sugar has been dissolved, bring the temperature up so that the syrup starts to boil. After bringing it to the boil, remove it from heat.
Add to your sugar syrup the vanilla extract and your cannabis-infused ghee. Transfer your syrup mixture into the gelatine mixture and use the whisk to create a fluffy, creamy marshmallow mix. The whisking process can take up to 15 minutes (and quite aggressively) if you're doing it by hand. It's much faster if using an electric whisk. But make sure that you don't stop whisking until it's extremely fluffy.
Now you have extra fluffy marshmallow mixture in your bowl. Use some powdered sugar to coat a bowl and your cutting board. This will help you from getting mixture stuck everywhere while it cools down. After it's cooled, pour it onto your cutting board and use a cookie cutter to cut out desired shapes or sizes! You can use chocolate sprinkles to decorate, too, if you like!
Now you can enjoy getting mellow with weed-infused marshmallows on Christmas day!
2. Snowball Cannabis Cookies
Delicious, buttery and of course, cannabis-infused. These cookies are a great addition to any Christmas feast that errs on the stoned side. And they are extremely easy to make!
The first thing you need to do is make some cannabutter. Check out our instructions on how to make the perfect cannabutter before you start.
The ingredients:
½ cup unsalted butter
½ cup cannabutter
½ cup powdered sugar
1 teaspoon vanilla extract
2 ¼ cups of flour
¾ cup finely chopped nuts of your choice
¼ teaspoon salt
Extra powdered sugar
The method:
Start by preheating your oven to 200°C (400°F). In a mixing bowl, mix your cannabutter, ½ cup powdered sugar and vanilla. Stir in the flour and your nuts until you have a consistent cookie dough.
Roll the dough into balls of your size, one inch recommended. Place them on a lined baking tray. Bake them for 10-15 minutes until they have set. It's not necessary to let them go brown. Let them cool.
Once they have cooled, dust them with extra powdered sugar. Be careful not to eat too many of these! They are delicious but will be infused in (hopefully) a strong strain of cannabis!
3. Brandy Molasses Eggnog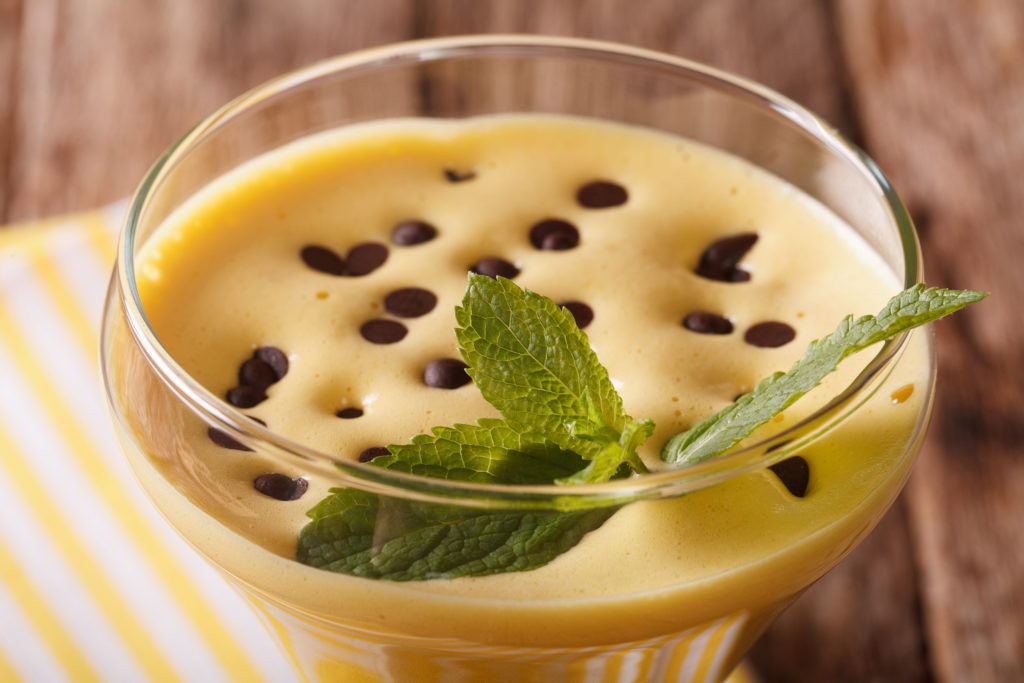 This eggnog is delicious and will definitely get everybody at your Christmas party drunk with cannabis love. Plus, eggnog is one of everybody's Christmas favourites, so why not?
You will need:
3 eggs
2 cups of heavy cream
4 grams of ground weed, preferably a strain with sweeter notes
½ cup brandy
¼ cup sugar
4 tablespoons vanilla extract
4 cinnamon sticks
2 tablespoons butter
1 teaspoon nutmeg
1 teaspoon allspice
½ teaspoon clove
The method:
In a saucepan, combine your cannabis, butter, brandy and vanilla extract over the lowest heat.
Cook it for 60 minutes, stirring regularly.
Around 45 minutes, add your nutmeg, allspice and clove.
Use a strainer to strain the mixture and allow it to cool completely. It should take around half an hour to cool.
Whisk the eggs, cream, sugar and your already cooked cannabis-brandy mixture until it is thick and creamy.
Pour it into glasses, and if you feel called to, you can sprinkle it with allspice reserve.
Finally, add a cinnamon stick to each glass!
4. Cannabis-infused banana bread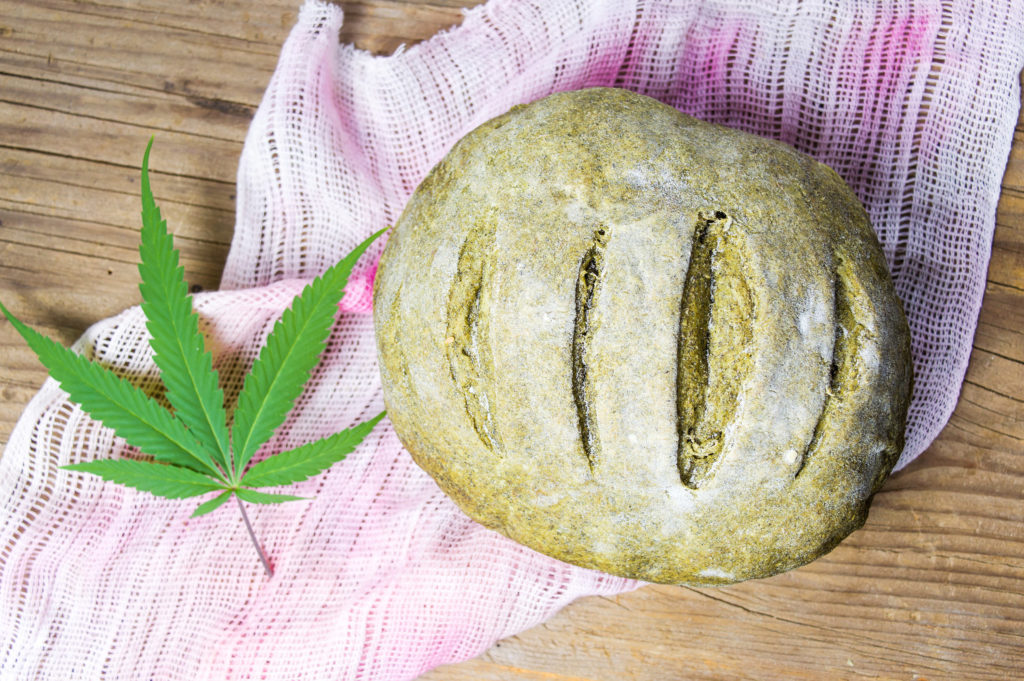 Well, it can be cold on Christmas day. And nothing warms the heart better than a good banana bread! It also makes the perfect accompaniment to your cannabis-infused marshmallows if you decided to make those, too!
For this recipe you will also need a very well made cannabutter. If you need to go over making cannabutter again, check out our perfect recipe for it!
The ingredients:
4 ripe bananas, smashed
½ cup flour
½ cup cannabutter
1 cup sugar
1 egg, beaten
½ teaspoon salt
1 teaspoon vanilla extract
1 teaspoon baking soda
The method:
Preheat the oven to 175°C (350°F)
If your cannabutter is in solid form, bring it to a very slight simmer in a saucepan and then let it cool for a couple of minutes.
Mix it in with your smashed bananas in a mixing bowl.
Mix in the sugar, egg and vanilla extract.
Add the salt and baking soda while mixing it all together.
Add the flour last.
Butter a loaf pan (or use baking paper) and bake it for one hour or until it is ready.
Let it cool before eating it, or make warm hot chocolate with canna-marshmallows if you so desire!
5. Caramel Pecan Pie with Cannabis
If you're feeling really adventurous in the kitchen or think of yourself as a very fine baker, it's time to try a pecan pie. It's delicious – it's Christmassy and trust me, it tastes even better when it's cannabis infused. The trick to getting this pecan pie perfect is all in the crust, of course. It might take a little bit of practice before getting it just right, but when you do your friends will want to come to your house every Christmas!
Just as with the last couple of recipes, you'll also need a deliciously powerful cannabutter for this one.
What you will need:
1 ¾ cups cannabutter
4 cups chopped pecans
2 cups flour
2/3 cups powdered sugar
½ cup brown sugar
½ cup honey
3 tablespoons of whipped cream
You will also need a food processor, a cake tray (with a removable bottom) and baking paper, a large saucepan and a mixing spoon.
How to make cannabis-infused pecan pie:
Start by preheating your oven to 175°C (350°F)
Put your chopped pecans on a baking tray and put them in the oven. You just want to lightly toast them without burning them. It should take anywhere between 5 and 10 minutes. Don't turn off the oven!
Using your food processor, combine 1 cup of cannabutter, your flour and your powdered sugar. This will form the crust of your pecan pie.
Pat it lightly onto the bottom of your cake tray. Bake it for 20 minutes, then remove and let it cool.
For the filling: Using your saucepan over medium heat, bring your brown sugar, honey, ¾ cup cannabutter and whipped cream to a boil. Stir in the pecans you roasted at the very beginning. When everything has been mixed in sufficiently, pour it into the crust in your baking tray. Bake for another 20-30 minutes or until golden.
Let it cool completely before serving it to your friends!
Serve your pecan pie with eggnog or a warm drink for a completely soothing Christmas-cannabis dish!
Most of all, enjoy getting creative in the kitchen this Christmas! You're by no means bound to these recipes. They should be the perfect inspiration for you to create your own cannabis-infused Christmas recipes.