If you have access to fresh, raw cannabis buds, then smoothies can be an extremely enjoyable way to ingest them! If you don't, then cannabutter also works for smoothies. These 4 recipes are deliciously fun to create and are sure to get you high. Keep reading to learn how to make these refreshing cannabis smoothies!
Sometimes, on a hot day, smoking a joint just doesn't hit the spot. But a refreshing cannabis smoothie will almost always cool you down and calm your soul. In fact, in another article we discussed the health benefits of consuming raw cannabis, and some of the smoothie recipes in this article include raw cannabis.
If you don't have access to raw cannabis, you can always use cannabutter or canna-oil in its place and enjoy some creaminess to your smoothie. In any case, you don't always have to eat or smoke your buds.. You can drink a deliciously healthy smoothie and get the health benefits of cannabis at the same time!
Ingesting raw cannabis doesn't actually bring about the psychoactive effects that we all know and love about weed. However, it does increase the body's ability to absorb cannabinoids and receive the health benefits. If you use cannabutter or canna-oil though, you will get high from drinking your smoothie!
Just remember to be strain appropriate if using cannabutter or canna-oil. If you're using raw cannabis, the strain won't matter too much in terms of immediate effects. If you're drinking a smoothie to relax, you can opt for a strain high in indica genetics. If you're about to hit the beach, you can make your cannabutter with a sativa strain.
1. Banana Berry Smoothie with Raw Cannabis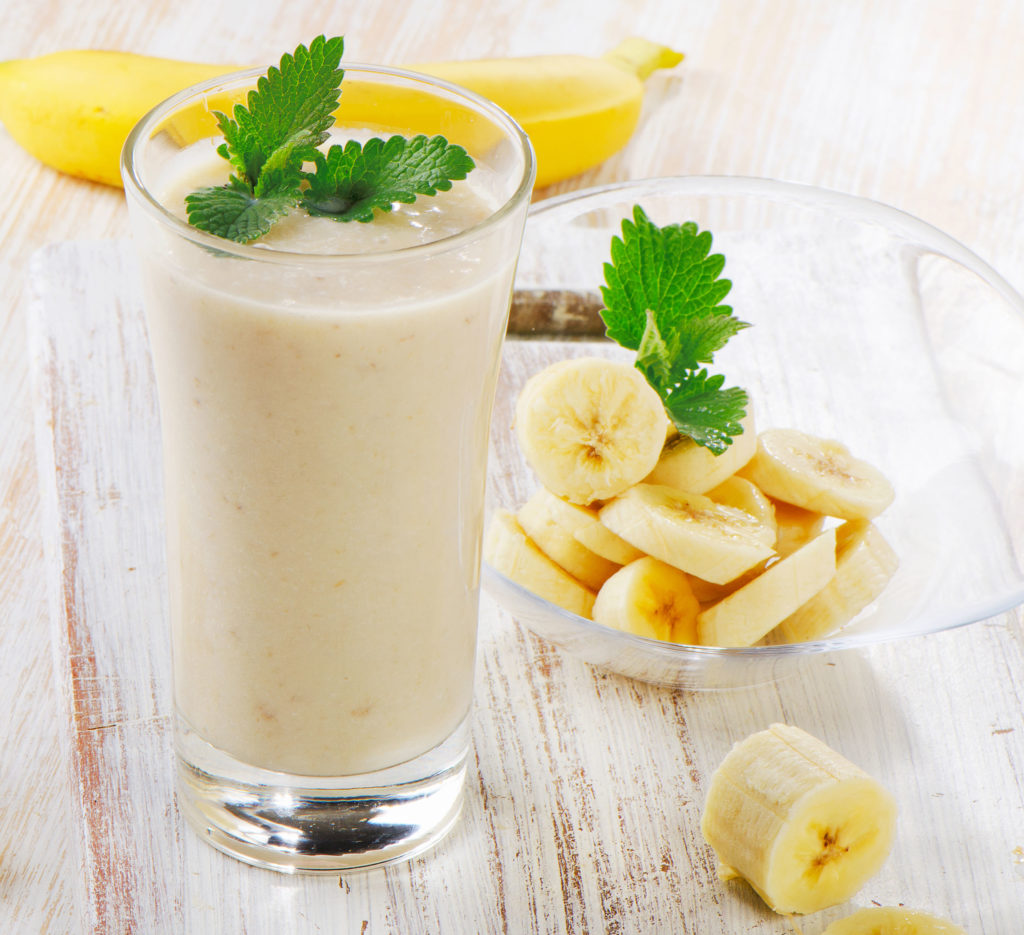 For this recipe, it's recommended to use raw cannabis. If you don't have that much to use, you can use cannabutter instead (be careful with your dosage).
Ingredients:
1 banana
A few frozen strawberries
1 cup of frozen blueberries
½ cup milk (or almond milk, depending on your preferences)
½ cup of coconut water
Chia seeds, hemp seeds or other seeds that you love for some crunchiness!
At least 15 fresh cannabis leaves and a few fresh buds (if you're using cannabutter, pick another leafy green to use in its place. For example, you can use kale or spinach)
Blend everything together. Of course, if there are other berries that you love, such as raspberries, you can add these in, too!
2. Green Turmeric Latte
This is a personal recipe and personal favourite of mine. Did you know that in India, cannabis is dissolved in milk for the optimum absorption in the body? Cannabis and dairy like each other, and this herbal, spicy concoction is perfect to get your canna-taste-buds excited!
Ingredients:
½ cup milk
½ cup coconut milk
1 banana
½ teaspoon turmeric
1 tablespoon honey
Black pepper
A dose of cannabutter or fresh cannabis buds
Optionally: A few drops of CBD oil
3. Homemade bhang lassi
Of course, this is not going to be real bhang lassi because most people will not have access to bhang. For those who don't know, bhang is the traditional drink of India, comprised of milk, hashish and other herbs. Fresh buds (or cannabutter) work perfectly in the place of bhang in case you don't find yourself in India!
This smoothie is traditionally drunk cold, but if you enjoy warm milk, it's perfectly tasty to drink warm. It's almost like a chai latte if you warm it. This is a delicious recipe for those who like to drink their ganja!
Ingredients:
1 cup of milk
1 cup of water
1 tablespoon of coconut milk
1 heaped teaspoon of chopped almonds
A pinch of powdered ginger (to taste)
A pinch of garam masala, store-bought or homemade
Bitters (if you like)
Sugar to taste
Your cannabis leaves and buds or cannabutter
4. Creamy Cannabis Avocado Smoothie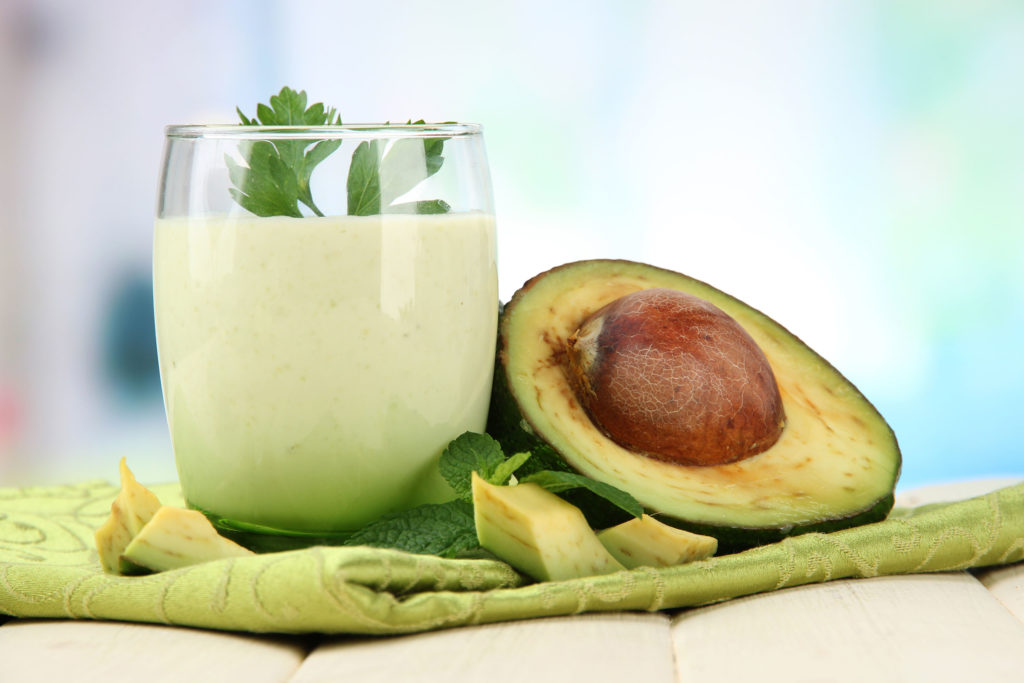 This recipe is perfect for the summertime and for lovers of avocado! This smoothie is extremely luxurious and creamy, and is not recommended for those who like a lighter beverage. If you're feeling particularly indulgent, you will really enjoy this recipe. Cannabutter fits perfectly in the place of fresh cannabis buds in this recipe and adds even more to the creaminess.
Ingredients:
1 cup of milk (or almond milk/coconut water, depending on your preferences)
1 tablespoon of natural green yogurt or coconut yogurt
½ avocado
1 passionfruit
1 tablespoon honey
Your desired dose of cannabis buds or cannabutter
Sometimes, it's just more fun to enjoy a delicious smoothie than to eat a brownie. Do you have any favourite cannabis smoothie recipes? We'd love it if you'd share them with us in the comments. Enjoy creating these delicious beverages and most of all, enjoy consuming them!