Salves, butters, oils, and lotions can do wonders when it comes to repairing skin damage. Throw CBC into the mix and you have a product that can help everything from skin afflictions to acute inflammation. And the good news is we're going to show you 7 ways you can make this beneficial treatment at home!
Did you know that almost half of cannabis extracts can be attributed to one incredible cannabinoid?
That's right — Cannabidiol, or CBD, makes up about 40% of them. Typically extracted from the plant's stalks, leaves, and buds, it won't give you a euphoric high, but it does pack a pretty powerful punch in other ways.
When infused into a carrier oil, CBD is transformed into the skin-saving and health-boosting powerhouse known as CBD oil.
Long touted for its therapeutic and healing benefits, this oil is a major player in the health and beauty industries, popping up in everything from CBD cream to supplements — and for good reason.
Scientists recognize the value in the cannabinoid's anti-aging and anti-inflammatory properties. Moreover, when applied topically, CBD oil can act as a major skin saver, treating acne, eczema and related afflictions.
The main reason why? As an unsaturated oil, CBD oil seeps beautifully into your skin without clogging your pores, making it an ideal natural moisturizer.
Today, we're taking a look at seven ways that you can create some skin-boosting CBD cream right in the comfort of your own home.
What's a topical?
Before we go any further, let's get some jargon out of the way. In this sphere, a "topical" is a use of marijuana in which it isn't ingested (known as an edible) or smoked.
Most cannabis topicals are found in the form of either a salve or a cream. In a salve, the CBD extract is usually suspended in a carrier oil, such as coconut oil. Creams are often created with shea butter.
If you're looking to tap into the pain-relieving properties of CBD, a cream is your best bet, as it will sink into your skin quicker and begin to act faster.
On the other hand, if moisturizing is more what you're after, a salve, which sits on your skin for a while before being absorbed, is the better solution.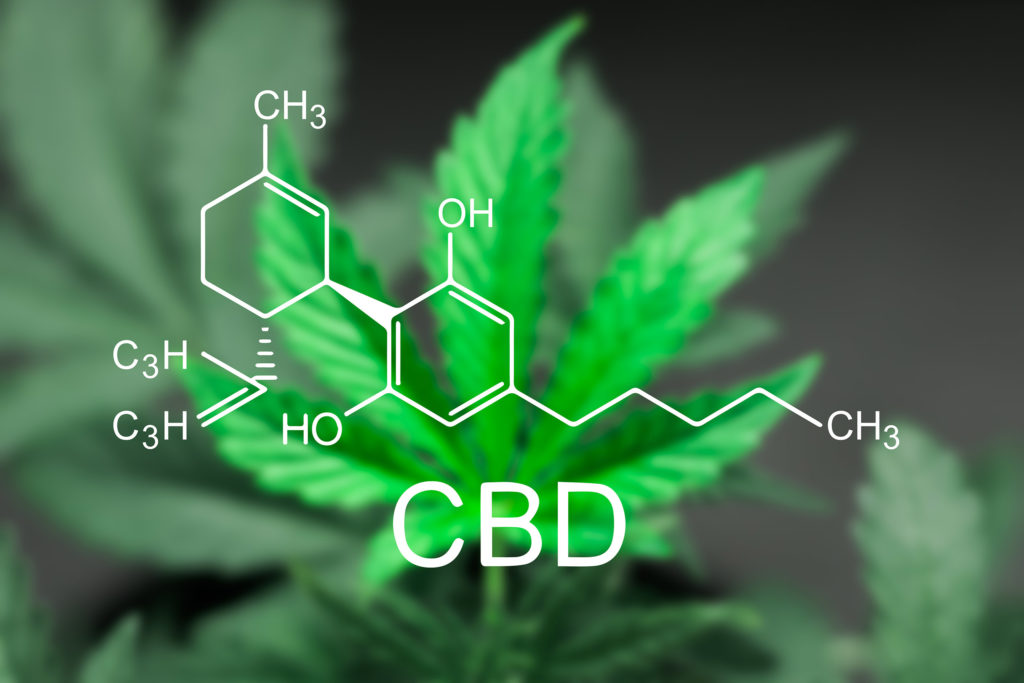 How do topicals work?
So just how does the CBD enter your body? The answer is relatively simple. There are cannabinoid receptors located throughout your body, including in your skin. The best-known subtypes are CB-1 and CB-2.
When you apply a CBD salve or cream, these receptors help the oil penetrate and start working where it's needed the most.
As opposed to ingested or smoked cannabis, which enters your bloodstream and as such, affects your entire body, a cream gives you the most control over which parts of your body receive the oil's healing powers.
Now that we've covered the basics of why CBD cream works and what some of its major applications are, let's take a look at how you can create some for yourself!
1. Coconut oil-based CBD salve
To make a CBD-based salve, begin with about 16 ounces of coconut oil. This type of oil is preferred because it helps strengthen the therapeutic and restorative benefits of the final product.
Coconut oil is a well-known beauty and health booster, so adding it to your salve just makes sense!
In a pinch and don't have coconut oil? You can also use sweet almond or olive oils (or a mixture of the two) — just make sure they're high-quality versions.
Now there are 2 ways to infuse your products with CBD:
A high-CBD strain. And by this we mean a strain containing a LOT of CBD, such as ACDC, Cannatonic, and Harlequin.
CBD oil. This actually gives you more control over how much CBD ends up in the product, because a good CBD oil will list the % of CBD on the package. You can then calculate how strong you want your CBD-infused product to be and use the correct dosage from the get go.
Instructions for a high-CBD strain:
Melt your oil on low heat — a slow-cooker works great for this purpose.
Add one ounce of cannabis buds to the oil. You can refrain from trimming the inner leaves, as they contain enough CBD to add them to the oil as well. Let the mixture heat for between 12 and 24 hours. Once it takes on a green/brown hue, it's ready.
To get out all the plant pieces, strain the mixture through cheesecloth, squeezing tightly.
When you're finished, melt about two ounces of beeswax in a pot.
When it's heated all the way through, stir in your marijuana/coconut oil liquid. Add it slowly to prevent clumping.
Once everything is combined, drop a little bit of the mixture into a small bowl to see if it's the right consistency. Too thin? A little more beeswax can thicken it right up!
When you reach your desired texture, allow everything to cool then transfer to an airtight container with a lid.
Instructions for CBD oil:
Melt your oil on low heat — a slow-cooker works great for this purpose.
Add as much CBD oil as you want. You can calculate how much CBD you want to end up in your oil and use that exact amount.
Melt about two ounces of beeswax in a pot.
When it's heated all the way through, stir in your CBD-infused coconut oil liquid. Add it slowly to prevent clumping.
Once everything is combined, drop a little bit of the mixture into a small bowl to see if it's the right consistency. Too thin? A little more beeswax can thicken it right up!
When you reach your desired texture, allow everything to cool then transfer to an airtight container with a lid.
Shea butter-based CBD cream
For a creamier ointment that will soak into your skin upon contact, you can also try a variant of the above recipe. In this case, you'll just swap the coconut oil for shea butter in equal parts, leaving the rest of the steps the same.
The result? A delicate CBD cream that's more the consistency of lotion than a salve. This type of mixture is great for topical pain relief. You can also store lotion more easily on the shelf, while a salve typically requires refrigeration to maintain its texture.
Have a bum knee or an aching back? Rub a little on and experience the curative effect that CBD has to offer!
2. Mixing it up: Playing with aromatherapy
On its own, your CBD-based cream or salve will smell faintly like the ingredients you've put into it. You'll mainly get traces of a more herbaceous smell thanks to the cannabis, which many enjoy!
If you want your product to have more distinct aromatic properties, you may want to add a few drops of aromatherapy oils to up the scent ante.
If you made a CBD cream for physical relief, try a cool, soothing peppermint. This smell has been known to stimulate your mind and relieve stress and has even been linked to decreased inflammation and muscle relaxation.
For a salve, add in a little bit of lavender oil. Experts agree it's tops for relieving anxiety, improving sleep, and improving skin-based ailments. You may also want to mix in some drops of chamomile or rosemary.
Whichever smell you prefer, you can't go wrong by mixing a little bit into your CBD cream. The finished product will be one you'll want to slather on your body and sniff all day long!
Just add the oils in at the end of the recipe, when the final mixture is heated throughout. Doing so will help ensure their scent is maximized.
3. A healing boost: Other oil mix-ins
While aromatherapy oils can give your CBD cream a stronger scent, there are also other oil-based mix-ins that can enhance its properties.
These healing oils are primarily meant to increase the skin-soothing properties of your skin or salve. For extra dry or itchy skin, try a few drops of Roman chamomile, known to reduce redness and itching and act as a great overall skin oil.
If you're treating a wound, mix a little bit of geranium oil into your ointment. This oil can help it heal faster and promote the growth of new, healthy skin.
Dealing with a patch of hives or an acne outbreak? Juniper and sandalwood offer anti-inflammatory and moisturizing properties that combat both issues with ease.
Like the aromatherapy oils, add these in at the end of your recipe.
Not sure where to start? Here's a list of six common healing oils and their respective applications. There are myriad to choose from and almost all offer some type of health or beauty benefit so you can't go wrong with a little research!
4. Mango CBD lotion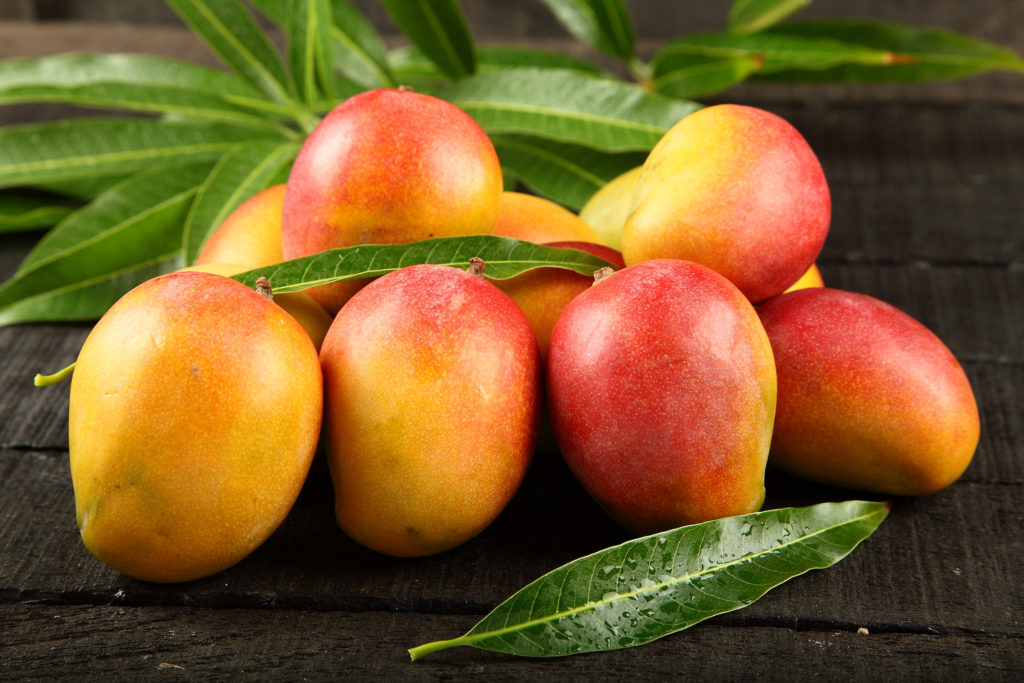 This lotion provides all the benefits of CBD cream. It can also be refrigerated to give it more of a firmer, salve-like consistency.
Once you have your CBD oil in hand, melt about 1/8 of a cup on your stovetop. To that, stir in about half of a cup of mango seed butter.
Chock full of vitamins and antioxidants, mango butter is a natural skin nourisher that can heal scars, erase blemishes, and diminish wrinkles, among other awesome qualities.
It's also filled with powerhouse oleic acids, which are known to boost your mind, heart, and body, and is a great alternative to shea butter for those allergic to tree nuts.
After your oil and butter are melted together, you can stop right there and refrigerate it, or add a few drops of aromatherapy or essential oils.
Though this lotion works best when it's kept at a colder temperature, it can also be poured into a squirt bottle and kept on your shelf, so don't be afraid to play around with the consistency.
5. 3-Ingredient rose butter
While most recipes for CBD cream use the cannabis plant's stems and trimmings, you can also use the flower (though this is the part of the plant that's most often reserved for smoking!)
Like the CBD lotion above, you'll start with a mango seed butter base when making this Rose Butter concoction.
Simmer the mango seed butter, along with one cup of dried rose buds or other aromatic dried flowers. Add one gram of dried and ground cannabis flowers, and three cups of water. Leave on low heat for about two hours.
Strain the mixture through a piece of cheesecloth. Then, watch as the butter and water separate. When the process is complete, stick the mixture in the refrigerator until the butter hardens, peeling it off the top.
Put the butter back on the stove to melt. At this point, you can add a few drops of your favourite oils to enhance the delicious rose scent even more.
After it's melted back down, pour it into an airtight container. Though it doesn't require refrigeration, try to use it up within three months or so for top quality.
6. A Creamy shower scrub
Remember straining the butter through the cheesecloth when making the rose-scented CBD cream above? Don't discard the liquid that seeps through!
Full of the plant-based material, it can make an excellent skin scrub that can turn any ordinary shower into a spa-like experience.
To transform it, just add about a tablespoon of natural sugar to the liquid, which will give it an exfoliating, coarse texture. Spoon this mixture into a sealed, waterproof container.
A CBD cream product filled with flowers, cannabis, and sugar? Count us in!
7. Super-healing vitamin E lotion
Want to add even more healing elements to your CBD cream? Stir in a tablespoon or two of vitamin E oil! When combined with CBD, vitamin E oil has even more moisturizing, itch relieving, skin calming properties.
On any recipe above, you'll add the vitamin E oil at the final step, when you're adding your other oils. Adding vitamin E makes the lotion ideal to be used before bedtime, since it's quite a heavy oil.
Seeds, oils and more: We'll cover your ingredient list!
Now that you've seen a few examples of how easy and rewarding it can be to make your own CBD creams at home, are you ready to give it a try?
When sourcing your ingredients, you'll want to get only the highest quality products, so your lotion or salve will last longer, serve you better, and stay fresh.
That's where we come in.
Our prize-winning cannabis seeds will help even the most inexperienced, first-time growers produce healthy plants in no time.
Whether you just want to smoke the best strains available or recreate DIY cannabis-based recipes like those found in this post, you'll be well on your way to doing so!  If you have any questions, feel free to contact us. Your satisfaction is our "highest" priority 🙂
---